About Us
Mobile Hairdresser in Melbourne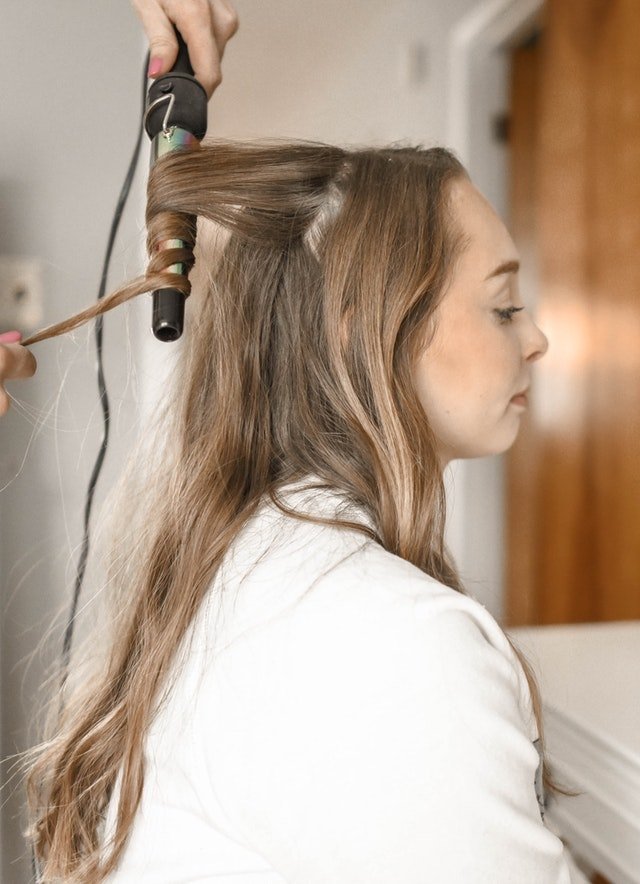 Welcome to Melbourne Mobile Hair, the mobile hairdressing service that brings the salon to the convenience and safety of your own, cosy home. 
We all know that 'Salon Feeling' the one that gives you an extra spring in your step because your hair is looking on point. That is the feeling that we aim to help you discover each time you have an appointment with us. 
Maybe you're after a big change, wanting to shake things up with a new colour or an edgy bob with a fringe, or maybe you're wanting your normal haircut and colour because you know that that is what suits you and you love it!
Either way that Salon Feeling is what we bring with us in our neatly packed hairdressing rolley bag when we show up to your door, wherever your home is in Melbourne. 
We have found that working in big busy salons can give you a bit of a buz but truthfully it is a bit exhausting.
We see you when you're trying your best to keep the kids occupied as you're all waiting patiently for your appointment that should've started twenty minutes ago… it's tricky to balance it all.
We believe that the solution is in finding the little tricks that can make it easier for you to still feel like yourself, no matter how busy life gets. 
Melbourne Mobile Hair was started with the intention to bring convenience and pampering together, to make it accessible for everyone from new mums to elderly people at home. 
Our services are inclusive of all your family members, if your hubby needs a cut, we can do it. If your three kids need trims, we can do it. Why not keep it simple and get your whole family tidied up in one afternoon? 
Covid-19 Update:
This year brought with it a big reminder in the form of social isolation, that we all need to take good care of ourselves and do the things we need to do in order to keep safe, sane and healthy (home schooling included!).
We strictly adhere to hygiene practice to ensure that you and your loved ones are safe with us, that being said, please do inform us before your appointment if you or anyone in the household are feeling unwell and we can reschedule at no cost to you. 
Your Local Mobile Hairdresser
in Melbourne
Looking for a new hairstylist in Melbourne?
Some of us are fiercely loyal once we have found 'the one', the hairdresser that just gets exactly what you're trying to communicate with your hand gesturing and your Pinterest pages!
Or perhaps you like to shop around to find the best deals, to try new hairdressers just for the sake of it, either way, this mobile hairdressing relationship is as casual or as long term as you'd like it to be. 
Give us a go and see for yourself why women (and men!) and opting to convenience without giving up that salon feeling. 
Mobile Hairdressing
Melbourne
Mobile Haircut Melbourne
Bring the Salon haircut experience to your own home with Melbourne's much loved mobile hairdresser.
We offer:
Women's Haircuts
Men's Haircuts
Children's Haircuts
We can give your whole family a haircut in one visit! Forget trying to distract the kids in the salon, let them be whilst you relax in your own home.
Mobile Hair Colouring Melbourne
If you're looking for a hair colouring specialist with an eye for detail and experience to back it up, book in for your free hair styling consultation with me.
We offer all in the comfort of your own home:
Hair Colour
Hair Foils, Micro Foils
Hair Highlights
Balayage
Hair Lightening and Hair Toning
Whether you're looking for a whole new colour or just wanting to maintain what you've got, our mobile hairdressers will make it happen all in your own home!
Mobile Hair Styling Melbourne
Got an event coming up? Let us give you that head turning confidence with a stunning hairstyle. We offer hair styling for:
Wedding Hairstyles
Formal Hairstyles
Presentations and other events
Date Nights
The styles we most commonly do:
Blow Waves
Up-dos
Braids
Curls
Hair Straightening
We travel to you whether in your own home or at the event location, Melbourne wide and willing to travel beyond for your special day!